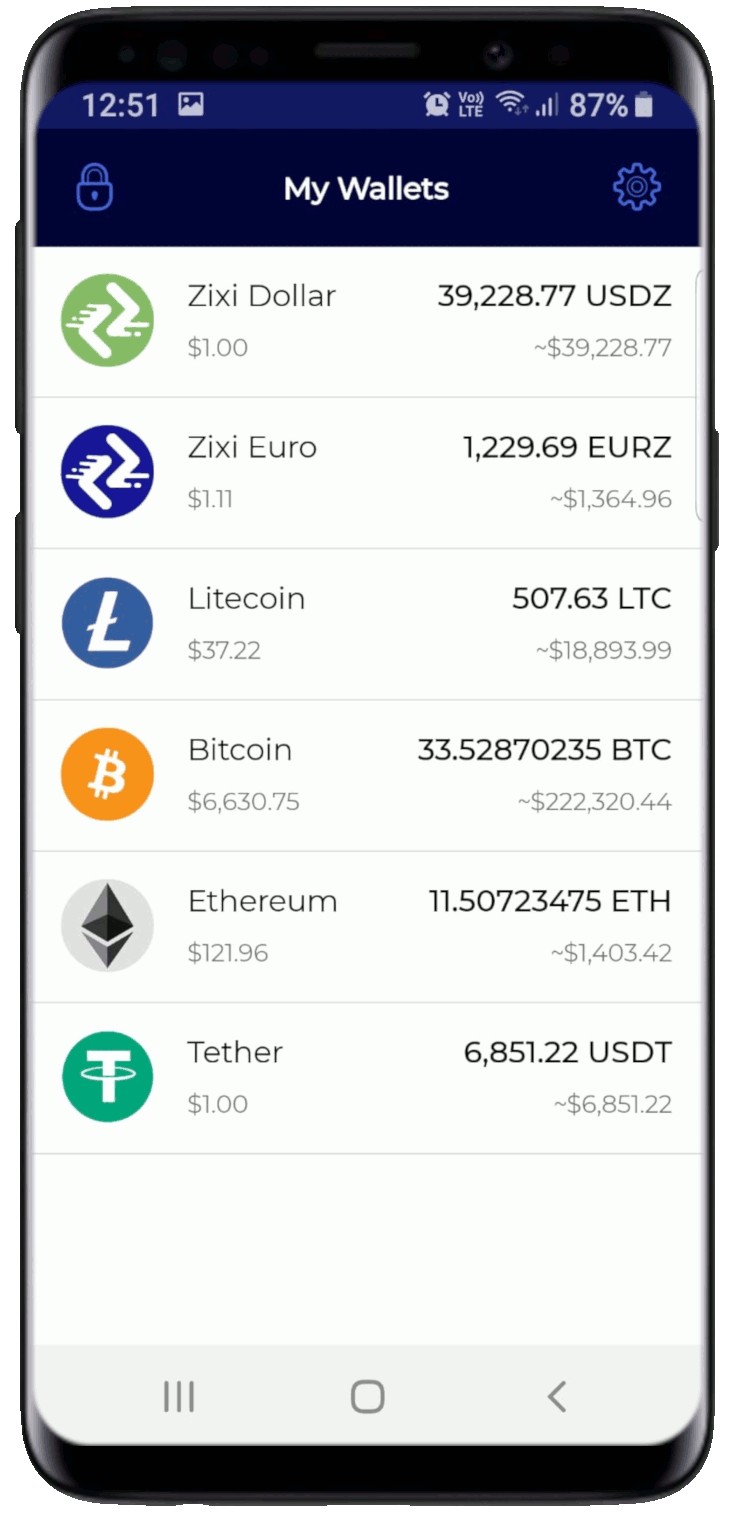 Why Choose ZixiPay Wallet
Web Wallet for All Devices
ZixiPay Wallet is compatible with computers, laptops, and handheld devices running any operating system and equipped with an HTML/Javascript compatible web browser.
Mobile and Tablet Convenience
Our mobile app is renowned for its security and user-friendliness. It's available on both Android and iOS devices, supporting 10 different languages for a truly global experience.
Wallet as a Service API
With ZixiPay Wallet API, you gain access to an enterprise-grade transactional wallet service. Send and receive supported cryptocurrencies across multiple blockchains via a simple and secure interface, all without incurring additional development and infrastructure costs.
Multi-Currency Support
ZixiPay is your secure and user-friendly wallet for a range of cryptocurrencies, including Bitcoin (BTC), Litecoin (LTC), Ethereum (ETH), Tether (USDT) TRC20/ERC20, USD Coin (USDC) TRC20/ERC20, and Tron (TRX).
Transparent Business Model
At ZixiPay, we pride ourselves on our simple and transparent business model. All service fees are readily available on our website, demonstrating our commitment to providing top-quality wallet services while staying competitive.
Best-in-Class Security
ZixiPay Wallet boasts a modular and multi-layer architecture, rigorous encryption of all data, and high platform availability. These features collectively make it one of the most secure crypto wallets available.
ZixiPay Wallet is your #1 Transactional Wallet Service